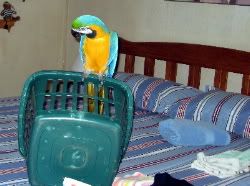 Hey... that white thing on the floor does

not

look like dad's underwear- It's moving!!!
Join me in welcoming the newest member of my extended family - -

B'Elanna

a maltese that now owns my sister, Marianne. She follows her everywhere!

Isn't she simply too cute?! Should be a law against this much cuteness!