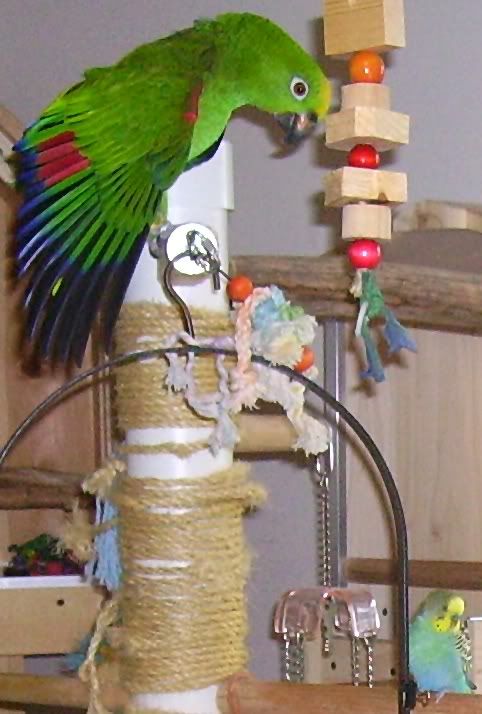 A little video (*beaming*) of the budgie boys and Coco... I hope you enjoy it!

You'll see Strider taking sips of water (something many think budgies won't do), and the new arrangement of Fort Coco.
(Oh - and you might want to turn down the volume toward the end.)

Coco has a great time saying "

weekie-weekie-weekie

", "

scooby-doobie-doo

", lots of "

hello's

", and she even demonstrates her

excessively loud vocalizations

! She's my girl!