It would seem she has been toying with the idea of making me some sort of piece of 'clothing' with this stuff... apparently no one in town is buying tents?

I might be color blind, but I'm not 'ugly blind'!

Some one quick - take the knitting needles away from her!

(On the other hand, it is a

slight

improvement over the pink harness...)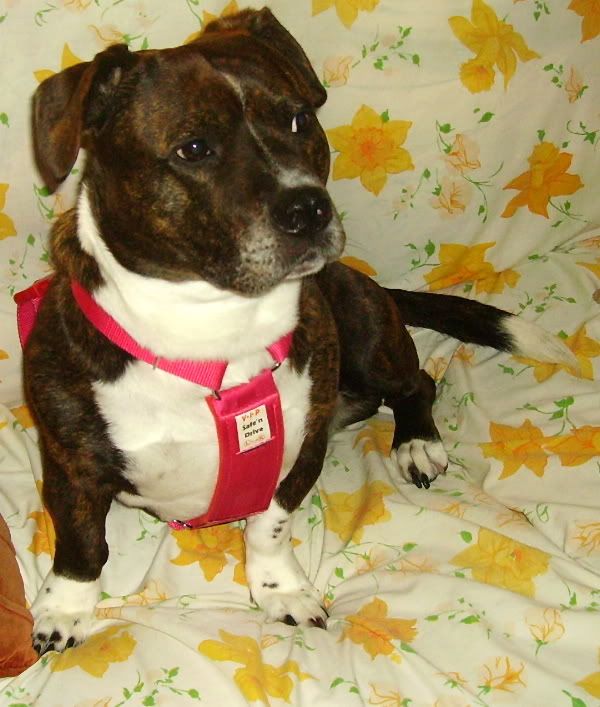 I don't know why she doesn't make the green parrot clothing - this would definitely be Coco's color.

I, on the other hand, will require extra snau'sages if I am forced to wear anything other than doggie-camo!

COPYRIGHT © 2009 - ALL RIGHTS RESERVED