This past Friday, several of my coworkers joined me for a special day at the

Biltmore House

. I thought you might enjoy seeing and hearing about our awesome trip!
It began last year when my boss attended a charity function, bid on a special tour package of the Estate, and won. He then gave the gift to us. What a guy, huh?!
Friday, June 5 was the day we chose to enjoy the generous gift.
We began by meeting up with Maurice, our private shuttle bus guide. Maurice was a walking encyclopedia of Estate history, and his stories kept us riveted. A great way to begin our day!
The first stop:
The vineyards!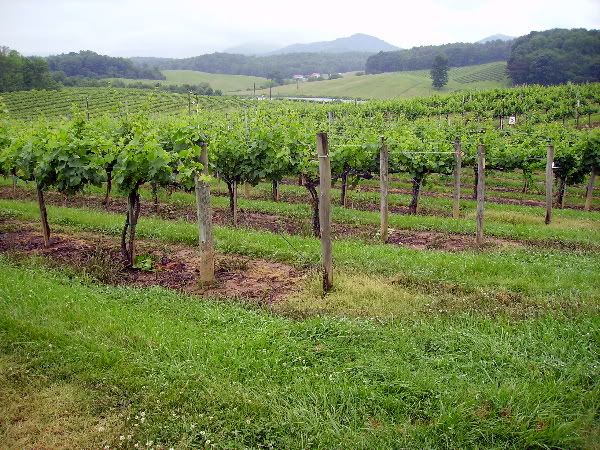 Acres and acres of vineyards... 94 acres to be exact.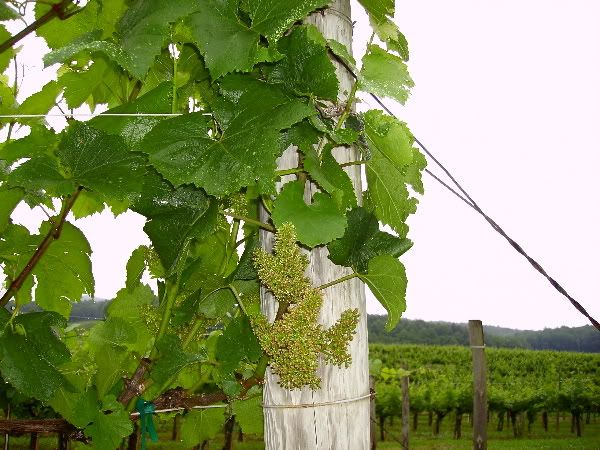 An opportunity to tour the vineyard was a special thrill; this is not something one signs up for at the ticket booth. The morning had brought some clouds and drizzle, but thanks to Maurice and his magic motor coach, we were able to enjoy the vineyard tour while remaining dry.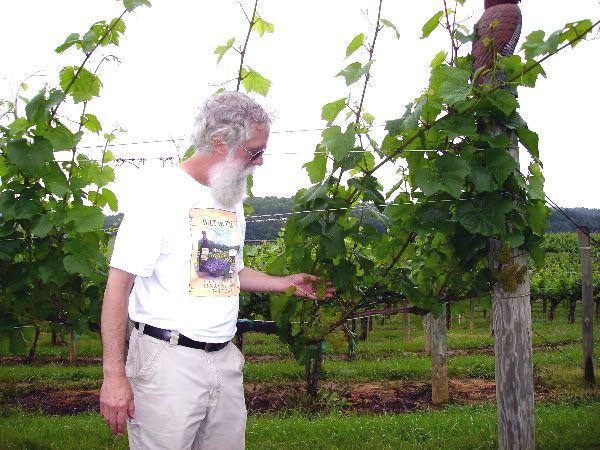 The first vineyards were established in 1971. While not all varieties of grapes will grow in the mountain climate of Western North Carolina, those that will are nurtured under the ever-watchful eye of Dennis Wynne,
Director of the Vineyards
. Mr. Wynne provided a most informative and thorough tour, covering topics from growth to harvesting, pests to weather, training the vines to pruning them, and much more. We learned of the various types of grapes grown on the estate:
Chardonnay

Reisling

(one of my personal favorites)

Cabernet Franc

Cabernet Sauvignon

Merlot



The average bounty (250 tons per year) is harvested by hand.
After the vineyard tour, it was time for lunch!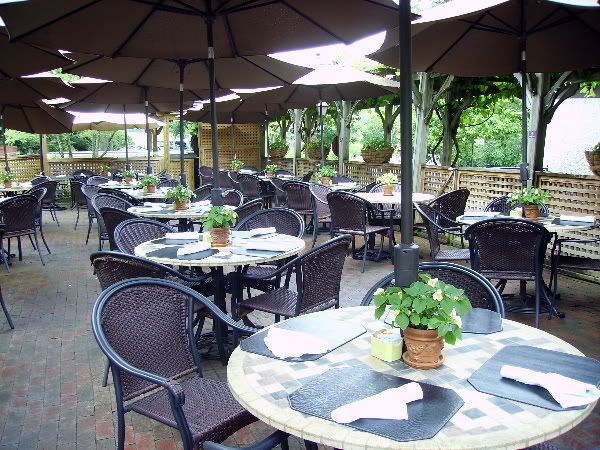 The Estate offers a variety of restaurants.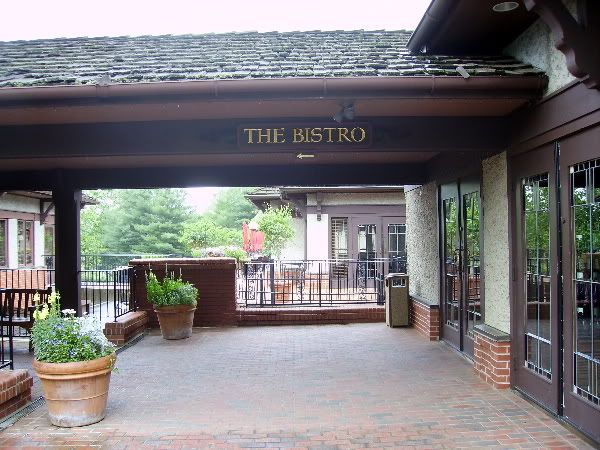 Next stop:
Lunch at

The Bistro

!



This w
ould have been awesome enough, but to our delight we were joined by Winemaker Sharon Fenchak!

I selected the Pecan Crusted Mountain Trout, and at her suggestion, paired it with a glass of estate chardonnay. Perfect!

Meals are always the highlight of my day. However, I found the opportunity to hear first hand from the winemaker, how grapes become wine,
particularly fascinating. The science of wine making meets the art of wine making! Sound familiar (Science and Art)?! Bird training is not the only instance of science and art working hand in hand.
Directly following lunch, we were led to a special bar where we sampled a number of sparkling wines. I must say... I don't believe I have met a sparkling wine that I did not love. Our taste buds came alive!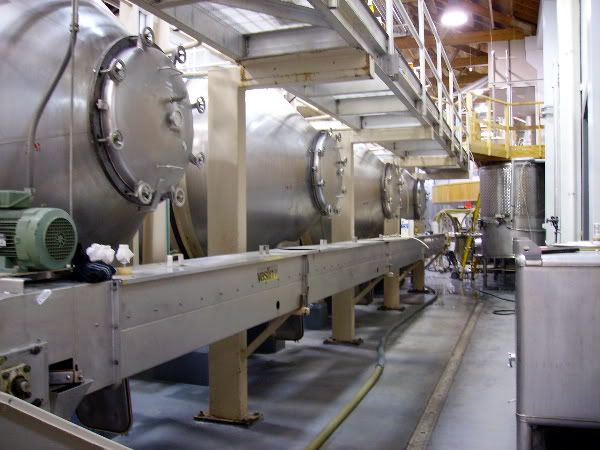 The next stop:
The Winery
!

Off to receive an exclusive, behind the scenes, winery production tour!

Despite machinery everywhere, I was amazed to learn that a great many of the steps involved in the bottling process are done by hand.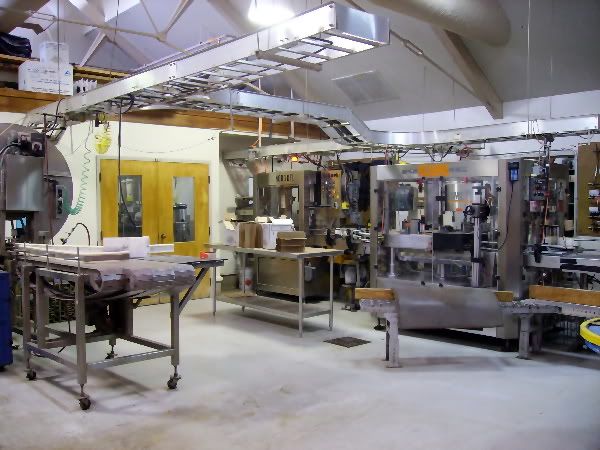 Above is a photo of the bottling area. All wine (excluding sparkling wine) is bottled in this area.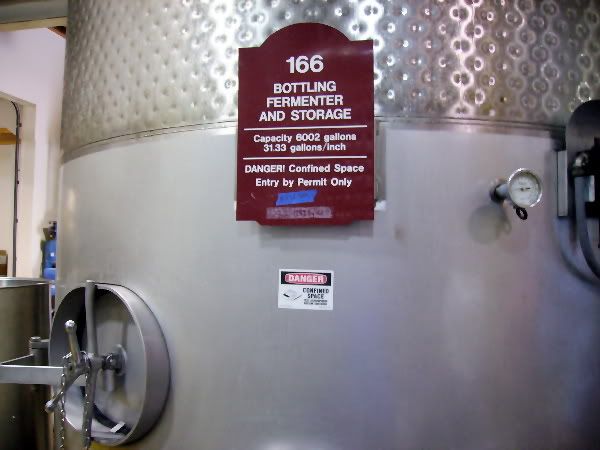 Next:
Wine Tasting!


Naturally, once we had finished touring the winery operations, it was time to do a little taste-testing of our own!

There is nothing like having a personal bar tender to show you the ropes! We sampled eight different wines; there is a Biltmore Estate wine for every preference and occasion!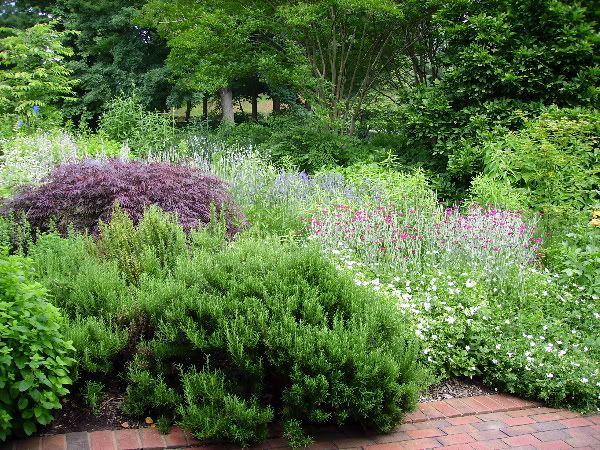 Our day was fast coming to a close, but we still had time for a tour of the gardens and The House!

Photography is not permitted inside the house, so you will have to take my word - it is certainly no shabby shack!

Walking the halls it was if I could literally feel the history and hear the voices....

I could envision the gentlemen in the billiard room, discussing the news of the day, fine cognac and cigar in hand... while the ladies, donned in intricately woven, bejeweled gowns, conversed in luxuriously appointed sitting areas and sipped tea from imported china cups.

(Note: the servants quarters were nicer, by far, than my college dorm room!)
And the gardens... pictures cannot do them justice!


An amazing day was about to come to an end...
But wait - there's more!
For a parting gift, we each received a 3-bottle pack of wine!
Now, that's my idea of a way to spend a day off!


I hope you enjoyed seeing and hearing about my day off at The Biltmore Estate!


A real life castle!
(PS: to my sister... I picked up a little something special for you during my visit, so check your mailbox in a few days!)


COPYRIGHT © 2009 - ALL RIGHTS RESERVED