The bird room is, well...
not just
for the birds!
The large 12'x15' room plays host to a wide variety of other activities!
First, there must be a comfortable place for me to hang out with them. Somewhere I can do my own thing, or let them join me!
For quiet days, there is plenty of reading material, including selections from my ongoing collection of original Nancy Drew mystery books:
Sometimes it is simply
fun to

c

o

l

o

r

!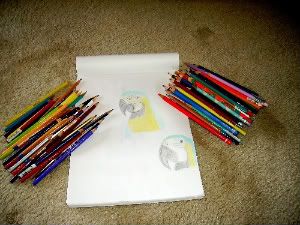 When it comes to colors,

green

is

keen

, but it is not the only choice!
Colors, colors everywhere!












Some previously completed projects:




















Perhaps the most common crafts occurring in the bird room are knitting or crocheting.
First, there must be an easy way to organize all the tools of the trade (and to keep them away from

wandering beaks)

! A large binder and plastic sleeves allow for quick identification and access:

There are always 1 (or 12) projects underway: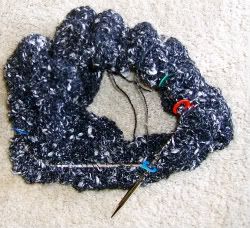 And, looking back on previously completed projects always provides plenty of inspiration and courage to press forward when the knitting gets tough!




So the 'bird room' need not be
just for the birds
! And they do enjoy

helping

a little from time to time!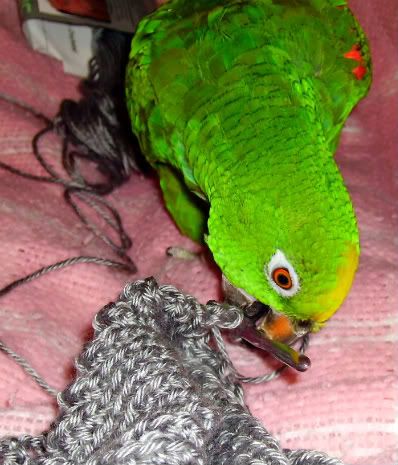 COPYRIGHT © 2009 - ALL RIGHTS RESERVED